Minneapolis and St. Paul Sod Farm
About HD Sod, Inc. ~ Your friendly Twin Cities sod supplier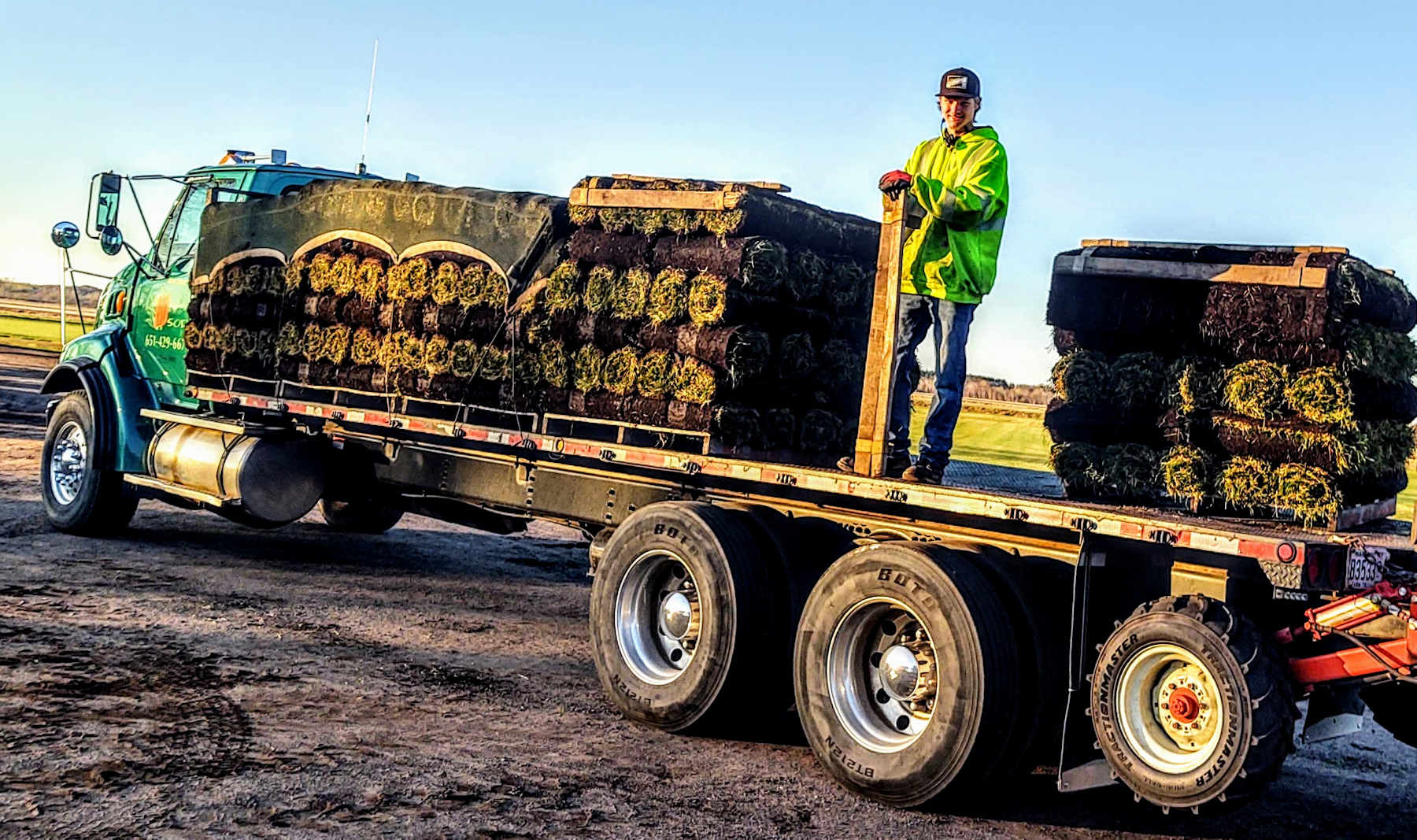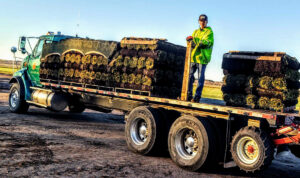 About the grass at HD Sod
The sod we grow is a blend of five different Kentucky bluegrasses. It is shade tolerant, disease resistant and is cultured.
Though our sod is shade tolerant, it does need at least 60% or 4 hours of sun per day.
HD Sod grows its sod on peat or mineral bases. Peat is an organic lake bottom type base and the mineral is a sandy clay type base.
If you have any other questions about our sod, please give us a call.
We will be happy to answer any of your questions.
HD Sod, Inc. started in 1979, however it did not get it's name until 1983 because Harley was also working for his parent's sod farm.
Harley married Debi in 1981 and they purchased 10 acres to build their now successful 200+ acre sod farm.
In the early days (and even now!) Harley worked extremely long grueling hours as well as Debi.  Debi helped Harley cut and sell sod, all the while raising two children and working up a clientele to keep them busy throughout the warm Minnesota months.
Harley and Debi's children, Shannon and Harley III have worked on the farm off and on throughout the years until 2011.  In 2011, Shannon came to work for the family farm full time and Harley III came to work for the farm full time in 2013.
And the farm continues to grow with the family!  Justin, Shannon's oldest son has grown up around the sod farm his whole life and decided to join HD Sod full time in 2022 along with his soon-to-be wife, Ameila.  Harley and Debi couldn't be happier to have them join HD Sod!
HD Sod continues to provide their community and trusted landscapers with high quality sod for the best lawns.